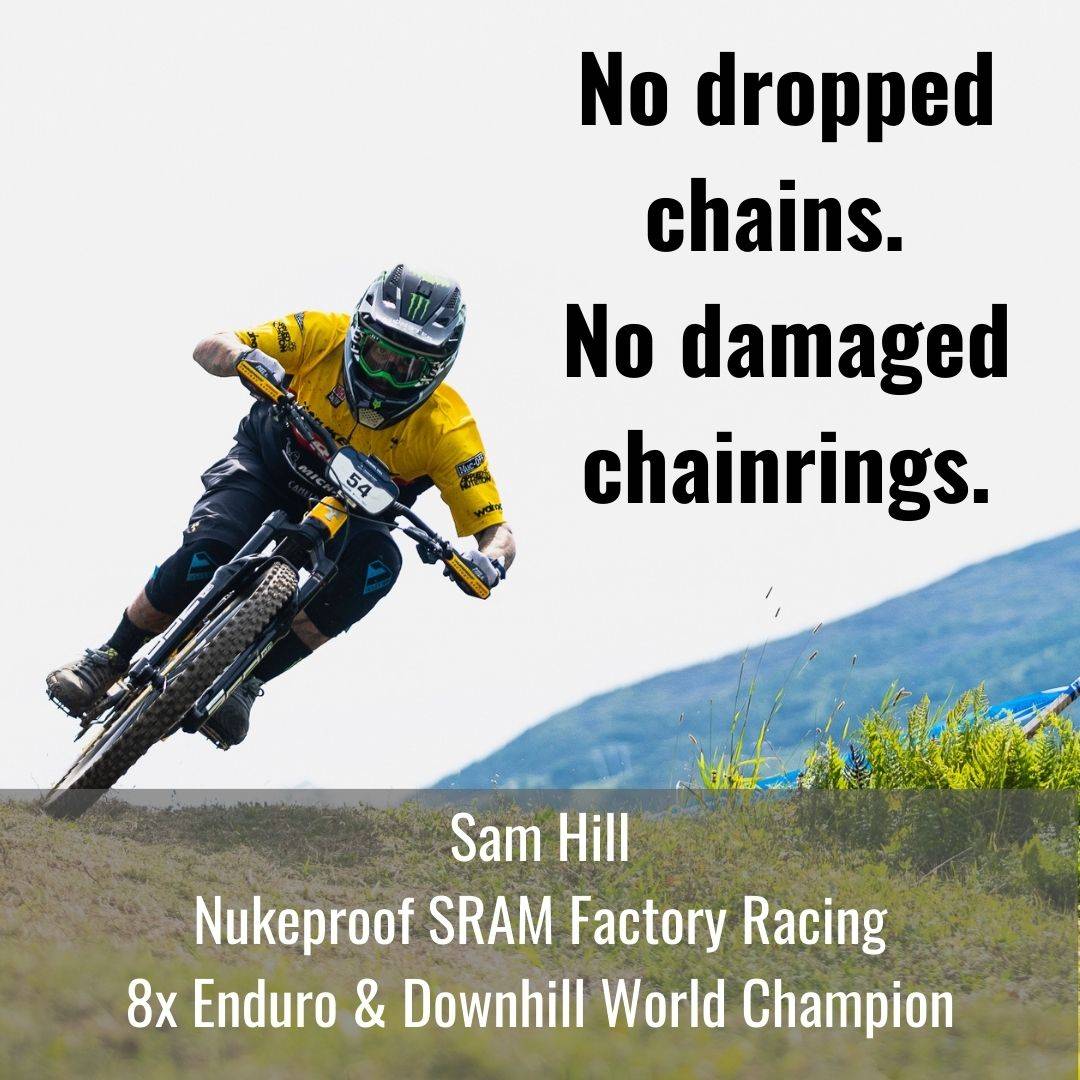 ---
The AMg eliminates dropped chains and bent chainrings.

The AMg (the "All-Mountain" guide) combines a lightweight upper guide and a durable bashguard. Unlike the cheap, flexy, and rattle-prone upper guides found on competitor's products, the AMg features our premium, stiff, silent upper guide and fiber-infused bashguard.
The "Forefront" feature allows for 4-way, front-accessible setup and adjustment. This broad adjustability makes installation less "trial-and-error" and more "set-and-forget."
The "Pop-Up" feature allows for tool-free chain access - simplifying installation and drivetrain maintenance. The guide pops-up and snaps shut with satisfying and secure clicks.
Chainring Range: Choose from 28-32 or 32-36t models.*
Drivetrain Compatibilty: Internally shaped to accomodate even super-wide ratio cassettes and wide chainlines.
Mounting Options: ISCG-05 only.
*CS model is one size, for 28-34t rings.
Backplate never extends above upper guide – for a better look and reduced risk of frame interference.
Upper guide 26% smaller than older upper guide for more discreet aesthetics.
+ Backplate Material Options
Steel (CS model), Alloy (SL model) and carbon (SLR model)
*CS does not feature the redesigned upper guide with 4-way adjustment and tool-free pop-up.
Steel CS: 150 g
Alloy SL: 105-109 g
Carbon SLR: 86-90 g
SL and SLR models have 28-32t or 32-36t options that share backplate and upper guide parts, but feature different bashguards:
AMg SL and SLR 28-32t use bashguard "A"
AMg SL and SLR 32-36t use bashguard "B"
*CS is one size: 28-34t (uses bashguard "A")
---
---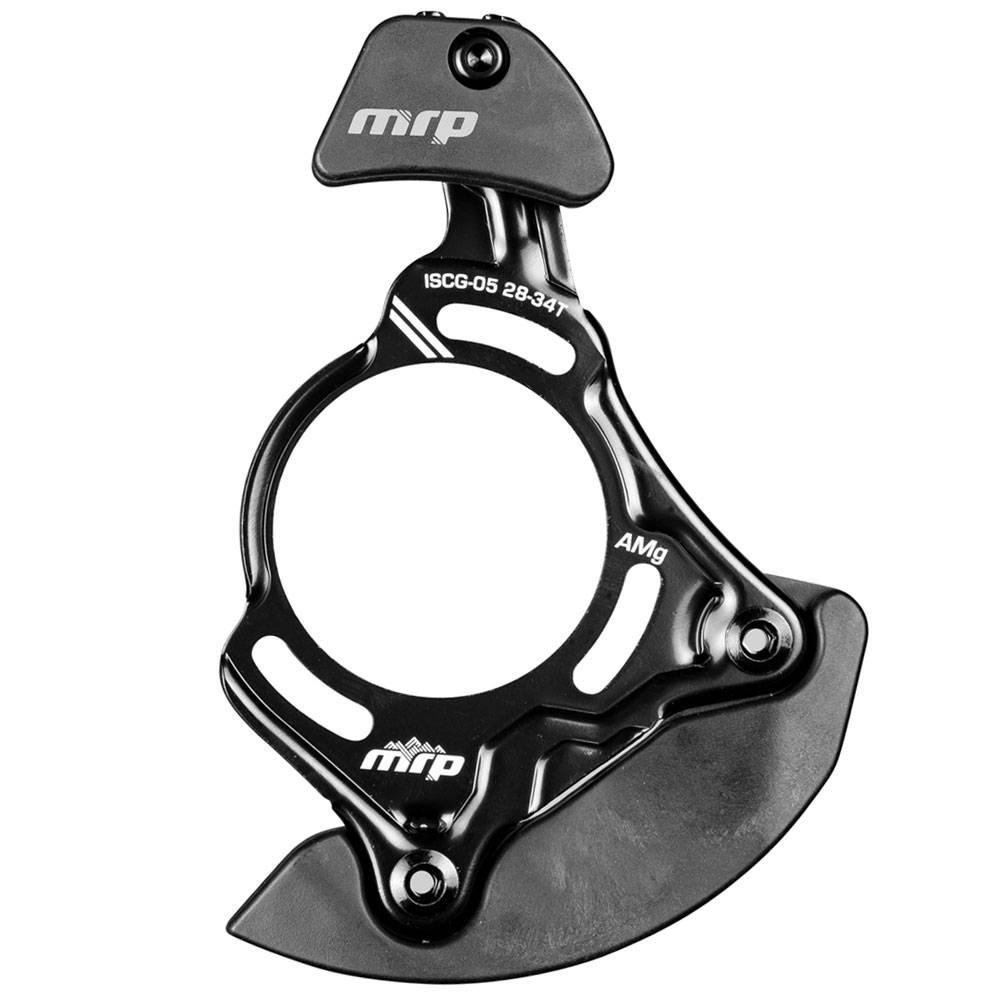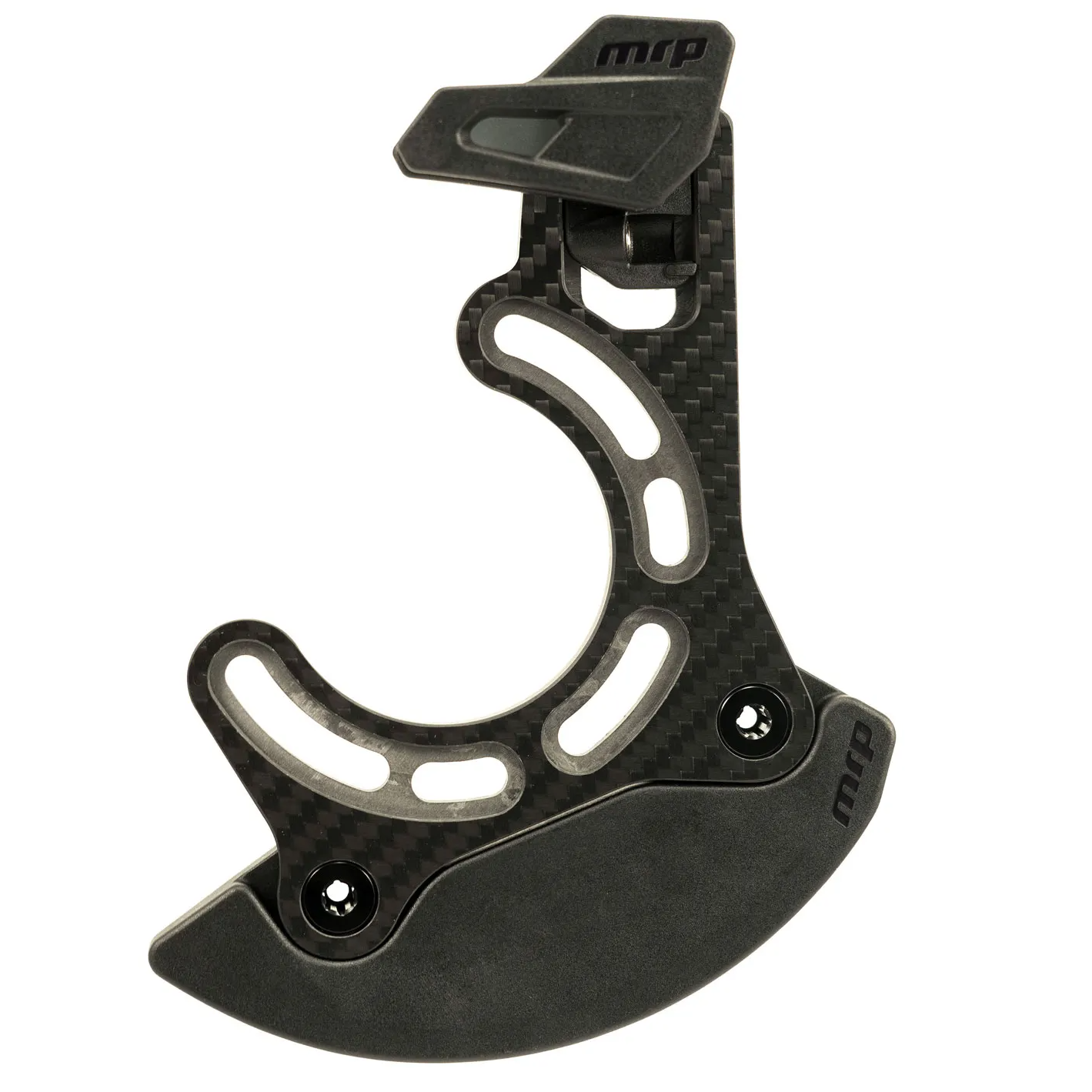 ---
Compatible Chainring Sizes:
28-32T (26-30t oval)
32-36t (30-34t oval)
28-32T (26-30t oval)
32-36t (30-34t oval)
Forefront adjustment system:
Pop-Up tool-free chain access: