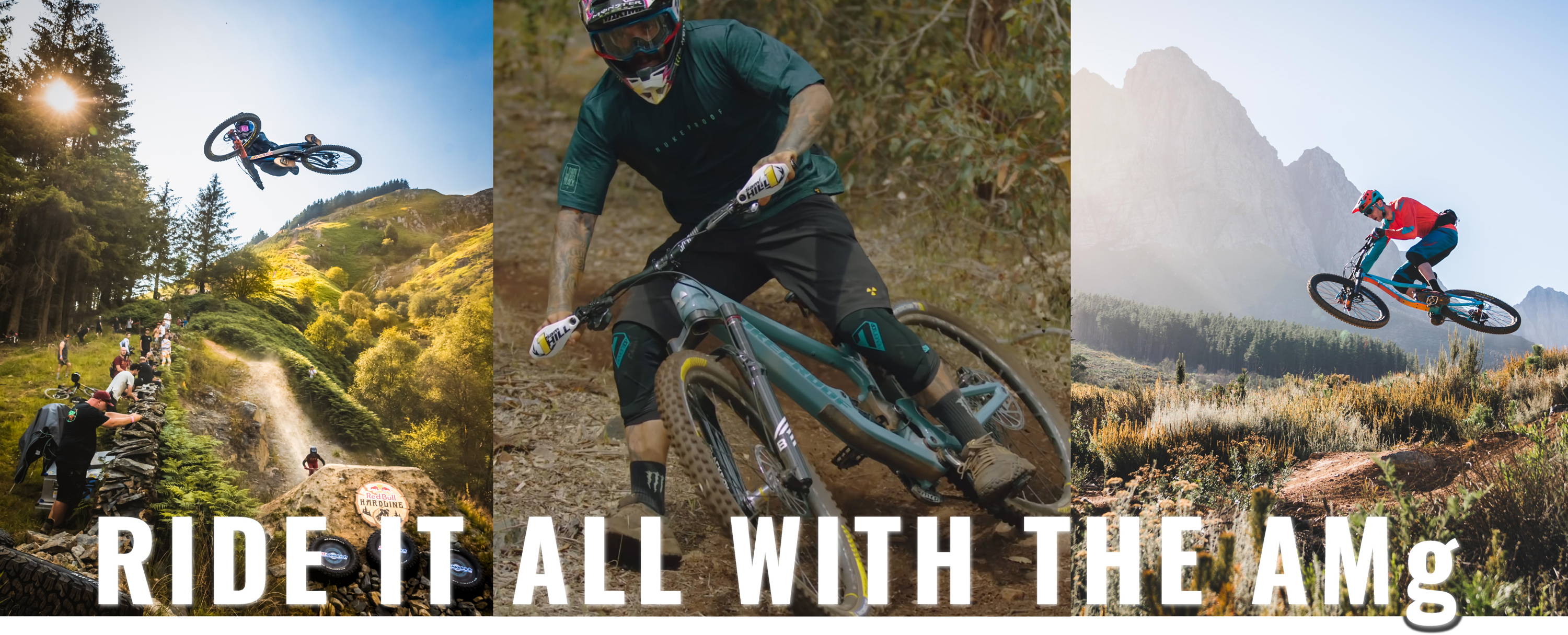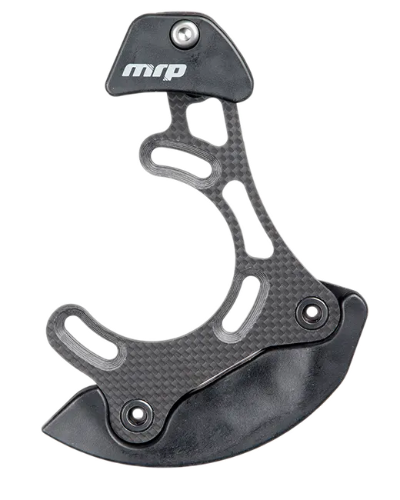 A DROPPED CHAIN OR BENT CHAINRING WILL STOP YOU DEAD IN YOUR TRACKS.
Whether you're at the bike park or just grabbing laps on your local trails, the MRP AMg eliminates dropped chains and protects your drivetrain so you can ride more, stop less, and have the confidence to take any line you want.
WHY DO TOP RIDERS CHOOSE THE AMg?
A dropped chain could cause you to be dropped from a group ride. A bashed and bent chainring, could result in a long walk back to the trail head. The stakes of either of the above are considerably higher for pro riders like three-time Red Bull Hardline winner Bernard Kerr or multi-time DH and Enduro World Champ Sam Hill. For them, a dropped chain or bent chainring could cost them their livelihood!
We designed the AMg, our "All-Mountain-guide," to eliminate dropped chains and provide frame and drivetrain protection for ALL MOUNTAIN bikes; for trail-riding to freeriding, and everything in-between.
While we design guides for every application from downhill to cross-country, many riders like Bernard Kerr and Sam Hill choose the AMg for its versatility and unbeatable durability.
Bernard Kerr celebrates after winning Red Bull Hardline for the third time – the AMg along for the ride in each.
Why YOU should choose the MRP AMg
The AMg's tough, fiber-infused bashguard protects your frame and drivetrain from anything the trail may throw your way, so you can avoid costly repairs and replacement parts – which are nearly impossible to find these days anyway!
Instead of worrying about whether that odd shaped rock will smash your chainring or trash the bottom of your new frame, the AMg's built in bashguard gives you the confidence to send whatever line you want, allowing you to focus on enjoying your ride.
Chain drops interrupt your ride. We've seen dropped chains cost race wins, cause wrecks, and damage frames. The MRP AMg features our premium, stiff, and silent co-molded "TR" upper guide to ensure you never drop a chain again.