---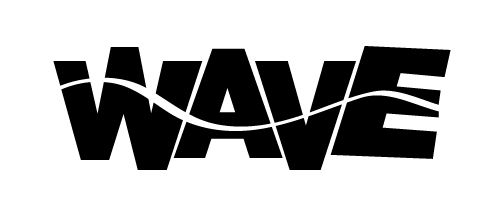 Designed for:
1x Drivetrains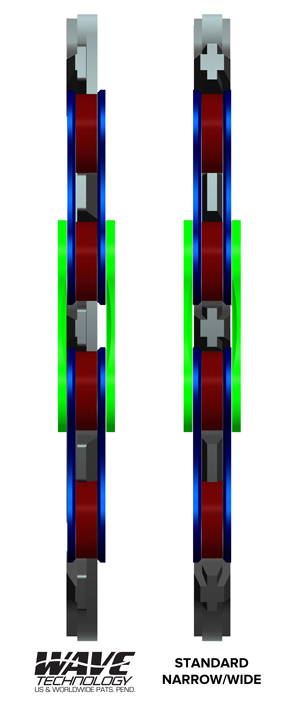 The Wave™ pattern applies alternating lateral force to each chain link to actively retain links to ring - going beyond narrow/wide implementation that relies solely on friction.
MRP's Wave™ tooth pattern swings right to left, grasping the interior of the chain for retention, but allowing room for mud, debris, and grit to escape.
The Wave™ design creates more open areas for mud and debris evacuation and preserves chain retention in adverse conditions - one of many "Achilles' Heels" of narrow/wide designs.
Designed with mindful consideration of system friction, the Wave™ design actively engages the chain but yields much less concentrated wear than competing designs — spreading the load over large surface areas instead.
The MRP Wave™ chainring technology utilizes a host of features to provide robust chain handling and retention characteristics while providing market-leading durability.
50mm (standard) or 53mm (Boost) chainline
Tooth faces displaced from nominal centerline to provide active & positive lateral engagement of every chain link with a chainring tooth.
Alternating lateral force to each chain link to actively retain links to ring.
Less surface contact between chainring and chain creating minimal friction and maximum retention.
Equal tooth thickness on entire chainring to allow for maximum mud-shedding clearance.
Tooth design allows for reduced weight chainrings over competitor technology.
---
Any and all trademarks herein are property of their respective owners. Any and all trademarks found within this website are used for compatibility information purposes only. Such use of trademarks do not constitute or imply an endorsement by the trademark holder, all compatibility and fit determinations have been made solely by MRP.